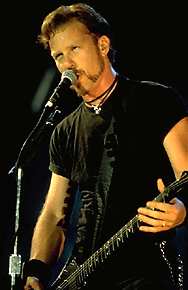 I hope to update this page often with new photos.





Hey, whats up fellow Metallicatz? I am updating this site practically everyday so you don't have to worry about a lack of information. I hope you all enjoy.
On this page I will also have links to other great site about Metallica, a bit about myself, and basically a whole hell of alot of Metallica stuff that I hope the fellow Metallicats out there will enjoy.





What's up Metallicatz?
If anyone knows what the hell their new album is called and when the fuck it's coming out please feel free to notify me about it.